Why Work With Us?
Here's what our satisfied customers are saying about us: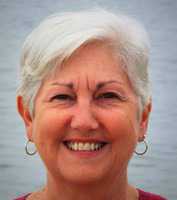 Christine M. Briscoe
Christine handled the sale of my home and purchase of my new home flawlessly.
Christine's market knowledge and excellent communication skills let me buy and sell, back to back transactions on one day, She listed and sold my house in one day with multiple offers, never needed to have an open house. I would recommend her without reservation to anyone buying or selling on the Cape.
Verified by RateMyAgent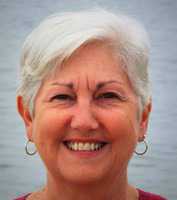 Christine M. Briscoe
Patient, Kind and Willing to Help
Christine fielded so, so many emails, phone calls, and texts and spent so many Saturdays looking at places that we all knew (deep down) we weren't going to make an offer on as we got a feel for the area. The seller agents were always happy to see her. Her disarmingly friendly nature helped us negotiate a bargain with lots of good will on both sides. Over the process, we probably looked at 20 properties and, in the end, came in at about a 2/3rds of our budget with a well-loved fixer-upper with lots of potential. Through it all, Christine was patient, kind, and willing to help.
Verified by RateMyAgent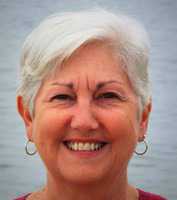 Christine M. Briscoe
Super Agent I've been using SeaScape Realty for several years and must say that each experience has been phenomenal; especially my latest venture with Christine Briscoe who practically had my house sold before it went on the market! Multiple offers: CASH in 30 days! Better odds than Vegas and in the middle of a pandemic.... T Review submitted by Thomas Taborelli (seller) on 02 Aug 2020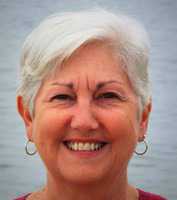 Christine M. Briscoe
Christine Briscoe, Realtor Christine always showed up in a professional and timely manner. She took my cats' anxieties and needs into consideration when showing my home. She was very clear about what I had to do and when I had to do something. She always followed up. L Review submitted by Linda Hladek (seller) on 25 Jan 2020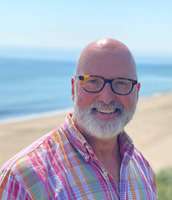 Tim Brown
"Tim spent a lot of time with me over the last few years, helping me understand the local market, options in different neighborhoods, and helping me weigh the pros and cons of different properties. Then ultimately helping me though the entire buying process. He's knowledgable. He asks the right questions. And he had all the answers I needed. Honestly, I think you'd be hard pressed to find a better agent."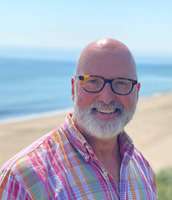 Tim Brown
We had a great experience working with Tim. He was here for us at any point in the process, helped us with all questions we had along the way. His professionalism and his outstanding care for detail, combined with a boundless patience for all our questions and concerns were impressive. We would definitely work with him again and can highly recommend him to any future buyer.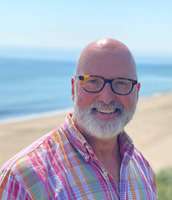 Tim Brown
There are not enough superlatives to describe the experience of buying our home with Tim Brown of Seascape Realty as our guide and friend. From initial contact via Zillow in Laguna Beach, California through long distance phone calls and two cross country trips for house hunting, Tim was kind and generous with his time and knowledge of the local markets. We trudged through sleet and snow in the dead of winter to one hundred properties on the lower Cape and Tim was always cheerful and supportive- he was in it for the long haul when other realtors fell by the wayside! Tim was there to negotiate offers and to suggest local professionals to assist in making our decisions. He provided comforting advice when things looked bleak and now that Spring has arrived we are happily ensconced in our new warm Antique Cape!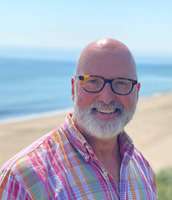 Tim Brown
If you're in the market for a home on the Cape, Tim is the one you should reach out too! Tim listed our home for sale and was also the realtor when we were looking for our new home. Tim is very knowledgeable when it comes to the area. As a former owner of an Inn and having lived on the Cape for many years now, he knows the community and the landscape very well. Nothing gets passed him and if he doesn't have the answer, he will get it for you in a jiffy! When it comes to the process, Tim is extremely efficient and organized. Planning viewings of potential homes are a breeze and he will maximize the number of homes you can see in a day. When we found our dream home, Tim was extremely helpful and invaluable for getting the ball rolling and communicating with the various parties involved, and there are many. I don't think Tim is ever NOT working as he's always so responsive when we have questions or when there's a particular home we would like to see, he gets back to us so quickly. No questions are ever unanswered. Tim represented us very well in negotiations. Viability of requests were discussed and he helped us hone in on what is important and what isn't. Overall, you would do very well having Tim on your team. He's incredibly enthusiastic, a great person and won't steer you wrong. He got us into our wonderful home after all!